Marketing, and more specifically web marketing, also plays an important role in the healthcare sector. Here are the communication strategies that doctors should adopt.
As the name suggests, health marketing is the set of tools that doctors use (or can use) to make themselves known. To increase the number of patients, to make their experience known and to demonstrate professionalism in that particular field of medicine.
However, medical marketing is still underestimated today. Few are the doctors, clinics and even hospitals that exploit its potential. So let's find out together what you can do if you work in the medical field and want to increase your online popularity.
Ask for references
While reviews work for restaurants and shops, references are among the most effective tools for medical web marketing . Patients need to trust so much that the choice of a specialist is often the result of word of mouth. However, what you are looking for is not always in your circle of friends and acquaintances.
The references, which can be left on Google My Business or on Facebook, are just for this: to tell you that you are reliable, prepared, professional.
Your patients are a very important resource, and they must be the first to turn to when studying a digital medical marketing strategy. Whenever you introduce a new service or new technology, let them know. Of course, if your specialization is general surgery it becomes difficult but, if you are a dentist or a cosmetic surgeon, it is a strategy that can give you excellent results.
Test the strategies that work best
The health marketing strategies , like any other marketing strategy have to be tested. If you have launched a Facebook promotion and an AdWords campaign at the same time, you need to know where new patients are coming from. How to do? You can simply ask for it (or ask your secretary to do so), or you can associate a phone number with each campaign.
Explain how you can help
In order for medical digital marketing to work, it does not have to be purely self-referential. Rather than telling what you do and what specialties you have, it is better to base the communication on what you can do for your patients. Talking about the specific procedure is much less immediate than talking about how you can solve a symptom (eg "Find out how I can solve your back pain").
Use the PPC strategy
More and more people are looking for doctors and clinics on the Internet. And more and more doctors and clinics have a website, a social page, a blog and specific health marketing strategies. Positioning is therefore not so simple, especially if there is a lot of competition in your specialty. Here then, the PPC (Pay per click) strategy comes to your aid.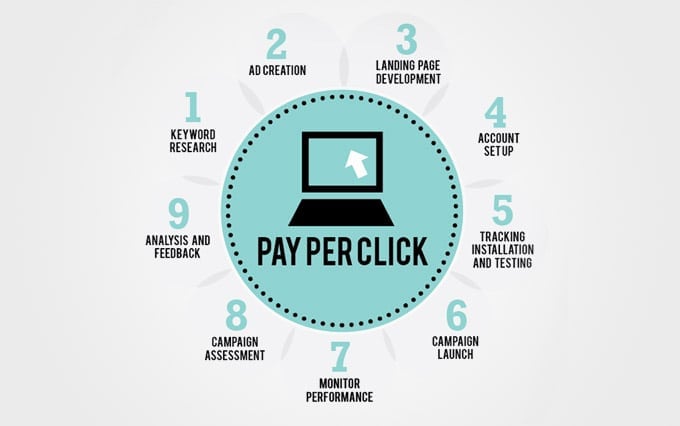 PPC ads are a smart way to be found through search, and they are a smart form of advertising based on specific search terms. This means that your ad is only shown to potential customers who are actually "pre-qualified" . Also, you only pay for visitors who are looking for your service and who choose to visit your website.
Manage your online reputation
Today, reputation is played online, and it is essential that yours is good: users search the web for the doctor to rely on or the clinic to turn to.
Like all businesses, you need to protect your reputation by constantly monitoring it. Keep in mind that satisfied patients will be able to share their positive feedback with the world, but it is the dissatisfied ones who almost certainly will. You need to know if you have been given a negative review, to understand if it is "legitimate" and if you can therefore intervene to improve your service, your approach to the patient or any "lack" that has been pointed out to you and, in any case, manage them properly.
Don't neglect traditional media
Although today everything (or almost everything) takes place online, in the case of medicine, neglecting traditional media is a shame. Radio, television, billboards and newspapers can be frightening and seem very expensive, but this is not always the case. Especially if you operate locally, you can focus on local broadcasters and newspapers: the cost of the advertisements will be much less prohibitive, and you can also earn that (not negligible) slice of the population that prefers to browse a newspaper rather than surf the web.